High Performing Supervisory Boards of museums
The cultural sector has shown its strength in the past years. Despite the economic crisis and considerable spending cuts, the cultural sector still remains steady.  However, this offers no assurances for the future. Government spent less euros on art and culture in recent years. Institutions have been closed, productions put on hold, people laid off. The commercial side of the cultural sector is also facing great challenges. Rules and relationships are changing, technologies are supplanting old customs, and artists and audiences are approaching each other in new ways.
Increased responsibility of Board Members
Supervisory Boards of museums gained greater responsibilities in the last few years. Working with mixed financing, risk management, oversight and accountability is going to prevail. Supervisory Boards that are aware of the trend choose to put the Code on their agenda. Some funders require high quality of Board Members to allocate funds.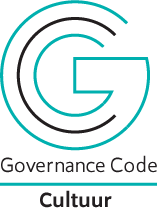 Towards High Performing Supervisory Boards
Based on the nine principles of this Governance Code Culture our advisors coach Supervisory Boards. We facilitate lively session, in an efficient way, where we reflect on the strategy, the challenges as a collaborative team, responsibilty and the accountablity towards the Management Team. We combine reflection, a comfortable setting so it can be perceived as a nice treat. Because we know that Board Members have a challenging agenda and are top in their league. Prior to the meeting we'll send you a questionnaire which we analyse to create an effective programme. So Supervisory Boards can take a next step to become a High Performing Supervisory Board in the cultural sector.